SRX Info
The SRX 250 is a light, small motorcycle made by Yamaha.
There are more SRX motorcycles from YAMAHA, they are all single cylinder bikes, if you want more info about these (bigger) SRX bikes, check the links!
The SRX 250 is powerd by a 250cc, single cylinder, 4-stroke engine. It's a pretty sportive bike but not very powerfull. You can take a pillion but because off the low amount of power that might not be a very good idea. The bike steers well and the looks are still pretty good (as you compare it with other motorcycles of the same age). The use of fuel is also very nice, mine runs about 30 kilometers on one liter fuel.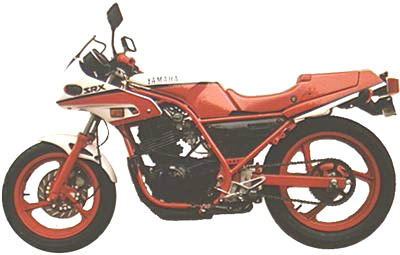 The bike was first introduced in 198X.......
The SRX 250 is pretty populair in Asia (at least there a lot of Asian websites about it), the pictures I've seen on those sites were almost always showing bikes without the little fairing! I asume the Asian SRX doesn't have it.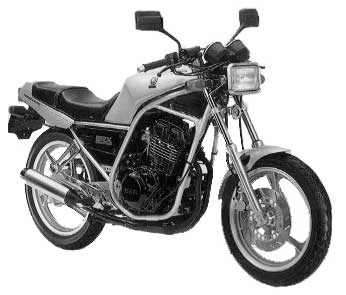 On the picture above you van see a naked SRX, the pictures at the Asian site showed a round headlight most of the time but this one has a stock headlight, I think it looks like if they just took of the little fairing.
Click here for the specifications